My favorite restaurants are locals' hangouts that tourists would only find by accident or if they possessed the locals' secret handshake for discovery.
Restaurante Familia Samarin is located in the little burg of Guadalupe in the Valle de Guadalupe wine region of Baja.
The adobe brick walls, dirt floor and wood stoves let you know you are part of the familia.  Yes, those are fresh flowers on each table.  The Cracker Barrel(that's racist, whitey) is a Hollywood Star Wars special effects fantasy compared with Samarin's genuine charm.  Ain't no Minnie Pearl statue with a dangling price tagged hat here, padnuh.
I was enjoying an easy coffee and breakfast on this morning visit, so I guessed Samarin was simply a breakfast and lunch spot.  But, they are open 8am – 8pm with local craft beer and wine of the valley.
The visual appeal of the rustic decor and art scattered throughout Samarin is fun.
This "Ruso" ommy was fun with a creme sauce surprise.
This egg, tortilla and potato dish was enough to feed two.  The fries are done approaching medium well crunch that is my preference.  The bacon follows that texture lead.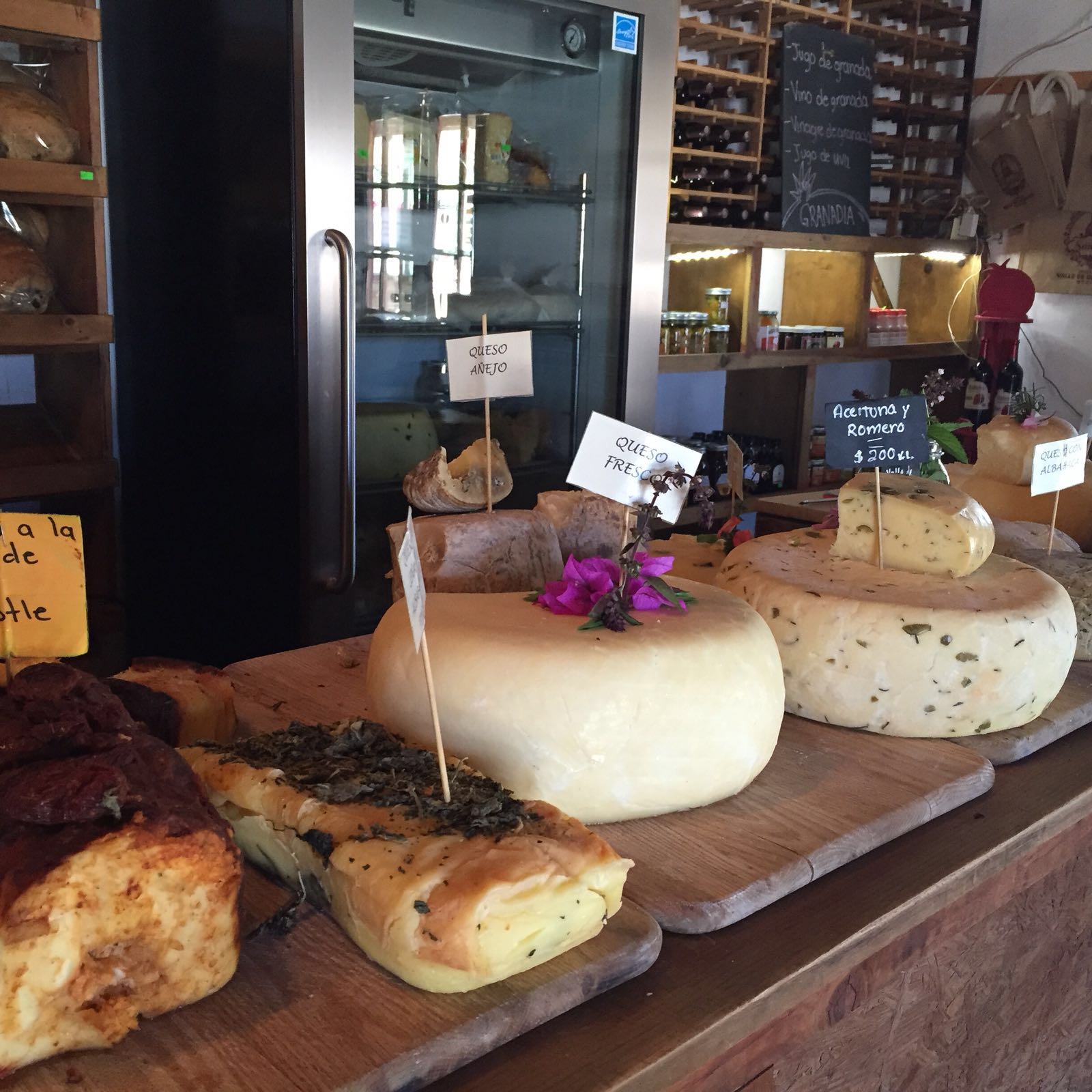 Got empenadas???
Will need to return soon for a dinner affair and try more of this menu and the wine.
Restaurante Familia Samarin facebook page
Bajadock: Restaurants and other businesses posted on this site can be found via our Ensenada Interactive Map.
Find Samarin on the inner Valle de Guadalupe Road, halfway between the funky Jersey kids park and the junction of Hwy 3 to Tecate.  Or look for the sandwich sign to cure your troubles.