Category Archives:
Ensenada
October 17, 2018 – 07:42
debate.com.mx…San Pedro Martir
October 16, 2018 – 08:30
by staff garbage editor Groucho Gastado   
Gotta luv the "piensa en grande" slogan.
At least 100 tons of garbage, between 300 and 350 tons generated daily, are not collected due to population growth and the lack of collection trucks, said councilor Samuel Albestrain Pérez.
Given the backlog facing the municipality, in the provision of this service, the mayor issued a position so that, in the Budget of Expenditures for the year 2019, resources are labeled to ensure the purchase of trucks for the Department of Clean.
The session of Cabildo, referred to the growth presented by the city and indicated that, only so far this year, the Directorate of Urban Administration, Ecology and Environment has received more than 800 applications review of draft subdivisions subdivisions, re-reports and official numbers, which shows a growth in the number of human settlements and, with it, the generation of more waste.
Currently, he recalled that there are more than 600 colonies only in the urban area, to which the 22 delegations are added.
"The data provided by the Directorate of Municipal Infrastructure and Public Services, is that between 300 and 350 tons are generated, only 250 tons are collected by the unit," he noted.
Few units working
The mayor said that, according to the same agency, there are less than 30 garbage trucks, which are working.
Faced with the situation, he asked the mayor, Marco Antonio Novelo Osuna, to "have a good turn instructions" to the Municipal Treasury so that in the Budget of Expenditures 2019, resources are labeled for the purchase and acquisition of garbage trucks.
He also requested that the Directorate of Infrastructure and Public Services, carry out a strategy and a specific plan for 2019, and thereby ensure an effective efficient service.
October 12, 2018 – 07:28
by staff weather editor Tropicali Tormenta     
No seeing any rain in Ensenada yet this Friday morning at 7AM.  Expecting some showers later today.
The problem with these storms hitting the 750 mile long Baja peninsula is that the terrain is like an egg carton.  The mountains, valleys and arroyos have pockets of micro climates.
Also, storm drains are not included in Baja infrastructure. Roadways can wash out quickly.
Flooding can occur in isolated areas at any time with as little as one inch of rain.
Ensenada, Riveroll y Calle Segunda, foto por El Vigia
Our favorite little pocket in Ensenada is Calle Segunda(2nd Street).  It is a few hundred meters from the ocean front and is below sea level.  It floods with a little as 1/2″ of rain.
Many foreigners do not realize that the Baja peninsula has two Mexican states.  The states of Baja(aka Baja "norte") and Baja Sur("south" and became a state in 1974) split the peninsula in two.
We wish our friends in Baja Sur well during this storm.
Baja Weather Channel is your best source for weather info throughout Baja.
Below shows Sergio's path history, big right turn like last week's storm Rosa, and Sergio's position Thursday at 5pm.
October 11, 2018 – 09:17
The sixth edition of the Wings & Beer Festival 2018 will take place on Saturday the 13th and Sunday the 14th, on the Costero Boulevard, in front of the Riviera Ensenada Civic and Cultural Center.
The celebration is coordinated by Pico Producciones, a company whose main sponsor is the Chevrolet brand.
There will be more than 30 modules that will participate offering the best dishes made with Mexican products.
As part of the festival's activities, a "Come more wings" contest will be held on Sunday. The inscriptions will be the same day and the winning person will be creditor of a prize with value of 5 thousand pesos.
On both days, the schedule will be from 10:00 a.m. to 10:00 p.m., during which time they will liven up different musical groups, exponents of pop and rock music.
In media talk, director José Pico said that there are still some events of the organization that will be for the benefit of causes, as part of their social responsibility commitments.
October 9, 2018 – 07:15
Residents of the Maneadero delegation demanded that the municipal authorities be provided with the garbage collection service, as there are areas where they have up to three months with the waste outside their home.
Members of the Citizen Council of the area, mentioned that one of the areas with the greatest backlog is Revolucionario Street, behind the "El Bistecito" market.
They ask for a solution to the garbage collection problem in Maneadero. Some areas have more than a month without being served.
Nobody attends
One of the affected referred that, separately, the reports have been made both to the delegation, as to the number of Citizen's attention of the central government.
However, the only answers they receive is either "they are going to pass the report" or "there are no trucks".
They explained that the problem occurs both in the upper part and in the lower part of the town.
"The situation is already unbearable because of the smells and the animals. There is a worm and dogs take out and scatter debris everywhere. We no longer know how to ask to be served, "said a head of the family.
October 5, 2018 – 07:43
As Fauna was just opening its doors to the public last year, the buzz around it was already swirling.
The New York Times, Food & Wine and Sunset magazine had written about the luxuriously rustic restaurant in Baja's Valle de Guadalupe wine country within days of its debut. A slew of influential publications and websites followed, including Forbes, the Robb Report and the Independent in London.
Most of the hubbub centered on the estimable pedigree of Fauna's young Mexican chef, David Castro Hussong, who'd done a stint at Noma, in Copenhagen, and spent several years cooking at New York's Eleven Madison Park and Blue Hill at Stone Barns.
"Consider Fauna a stunning homecoming for a chef returning to his hometown after a first-class world tour," wrote the Robb Report, which caters to an ultra-luxe audience.
"The first two months, it was all word of mouth that brought people in. We didn't even do any social media," Hussong, 28, said recently in an interview on Fauna's patio. "Things happened really fast. By December, there were five tables in the dining room filled with people from New York.
"Crazy."
The Valle de Guadalupe's crazy trajectory — with this once-sleepy wine region riding a wave of accolades and hippest-hottest designations since the early part of the decade — has fueled dizzying amounts of foreign investment, global tourism and ever-more buzz.
So it's only fitting that the area will play host to one of the biggest culinary events on the planet next weekend, the Valle Food & Wine Fest, featuring nearly three dozen of the most lauded chefs in America and Mexico and 25 of Baja's top wineries.
The lineup reads like a food lover's bi-national dream team: Rick Bayless, Nancy Silverton, Dominique Crenn, Jonathan Waxman, Javier Plascencia, Benito Molina, Solange Muris, Ray Garcia, Drew Deckman, Walter Manzke, Ori Menashe, Miguel Ángel Guerrero and Fauna's Hussong among a bounty of other celebrity chefs from Los Angeles, San Francisco, New York and Baja. The cream of San Diego's crop is also making the 90-minute trip south, including Trey Foshee, Brian Malarkey, Jason Knibb, Flor Franco, Jason McLeod, Andrew Spurgin and Claudia Sandoval.
For this professional watcher of the food-fest scene, it's not hyperbole to predict that the second annual Valle Food & Wine will be a knockout on a grand scale.
Three of the region's most revered restaurants will be on display: Plascencia's Finca Altozano will host the main event Oct. 6; Deckman's en el Mogor will be the setting for the VIP chefs' welcome dinner (which will honor Bayless) Oct. 5, with an A-list afterparty to be thrown at Fauna. Things get real on Oct. 7, when the top food trucks from Tijuana, Rosarito and Ensenada are being brought together for a street-food festival called De La Calle Al Valle (from the street to the valley). It will be held under the oak trees at the events venue El Kiosko de Santo Tomás.
For the mega-festival, the non-Baja chefs will eschew their fine-dining accouterments — festival co-founder Fernando Gaxiola joked that he told Crenn that she'd had to leave her tweezers behind in San Francisco — and cook locally sourced ingredients on no-tech, open-flame, woodfire Caja China pig roasters, barrel smokers, Santa Maria-style grills and traditional copper pans.
And the people who started it all — the winemakers and producers — will have their one-of-a-kind vinos poured alongside star-chef creations. Adobe Guadalupe, Casa de Piedra, Decantos, Lomita, Monte Xanic, Torres Alegre and Viña de Frannes are among the wineries represented.
"The wine is just getting better and better," said Valle wine expert Michael Langdon, who, as a former wine and spirits buyer for Whole Foods, has given Baja a big boost in San Diego.
"You listen to the winemakers talk — they're realizing it could be even better. You still have your older generation … but there's a new generation coming up, maybe they're not the farmers their dads and grandfathers were, but they're willing to experiment; they want to make better wines."
Like anyone who travels to the Valle with any regularity, Langdon said he sees wineries opening up every time he goes down.
"My goodness, there are so many new ones," he said. "The last time I was there, there were three wineries that hadn't been there a couple of months before."
For a little perspective on the Valle's roots, we tapped the historical memory of Tru Miller, owner of the magical Adobe Guadalupe, the elegant ranch-style inn that opened in 1997; the winery's first vintage was released in 2000.
"We were the only ones here back then; now it seems like we've been doing interviews every day with U.S. (media), Europe and Mexico," Miller said.
"The wine brought the chefs, and the chefs brought the people."
She said the Valle's relaxed, small scale and anything-goes attitude when it comes to blending wine grapes distinguishes it from the wine regions it's often compared to — Napa and Sonoma.
Miller credited the late Anthony Bourdain and Bayless, the Chicago chef who is considered America's master of regional Mexican cooking, with spreading the early Baja gospel to the masses.
Bayless now works with Adobe Guadalupe to produce wine for his Chicago restaurants and also carries multiple Valle labels on his wine lists.
And Bayless continues to spread the word on the Valle de Guadalupe. He was featured in a multi-page spread entitled "Baja on the Rise" in the August issue on Mexico in Food & Wine, in which his tasting travels took him to Adobe Guadalupe, Plascencia's Animalón— where you eat under a 200-year-plus oak tree — the cult breakfast spot La Cocina de Doña Esthela, and TrasLomita, the pastoral outdoor restaurant behind Lomita winery.
In the article, Bayless called out TrasLomita's young chef for particular praise.
"I think Sheyla Alvarado has got to be the most talented chef in the Valle," he said.
Alvarado, 28, recently was deftly multi-tasking in her kitchen without walls, tending to whole fish and asparagus spears grilling in the wood-fire oven, while answering questions from a succession of cooks, as well from a reporter interviewing her in English, her second language.
In a way, she said, the Valle Food & Wine Fest validates all the hype the Valle gets.
"It's cool that all these people with importance are coming here to support what we do here, the open fire, the wine, our small producers of cheese, olive oil, honey, our vegetables, our animals," Alvarado said. "We don't have these big … factories."
No, she said, she's not nervous to be cooking in the same lineup as Michelin-starred chefs (although she was last year, the festival's debut).
"I'm making dessert, and only Nancy Silverton and I are making dessert, so that's exciting," she beamed. "Nobody ever complains about dessert."
Top 5 Valle wineries to visit
There are scores of wineries in the Valle de Guadalupe, but if you're a first-time visitor, here are my picks that will give you a true flavor for the region.
Across-the-board elegance and deliciousness in a gorgeous setting. The Adobe Food Truck outside the tasting room is a must try. Top sip: The earthy Kerubiel Rhône blend; the older the better, as Adobe wines age impressively.
The Valle's first producer of high-quality wine, Monte Xanic's facility is a stunner. Reservations required to visit. Top sip: The sauvignon blanc Viña Kristel for impressive acidity and intoxicating citrus and tropical fruit flavors.
A project by Valle pioneer Ernesto Álvarez Morphy Camou with an assist from the Bordeaux-based, globe-trotting wine consultant Michel Rolland. The winery is modern and stylish. Top sip: The silky and rich Legat cabernet franc.
A tasting provides a master class in how the Valle's Mediterranean climate makes it so hospitable to Italian varietals, particularly nebbiolo. Reservations preferred. Top sip:The brick-red Paoloni brunello tastes like Tuscany.
The signature winery of Hugo D'Acosta, who's considered the region's Robert Mondavi. Reservations preferred. Top sip: Espuma de Piedra Blanc de Blancs, an unorthodox Mexican bubbly that's world class.
Get a taste of the Valle in San Diego
If you're curious about tasting Valle wines — or just can't get enough — here are places in San Diego to try it.
Shops: Truly Fine Wine (on Morena Boulevard), Vintage Wines (on Miramar Road) and Krisp (downtown San Diego) are among the stores that put a premium on selling premium Valle wines.
Restaurants: Pueblo (Pacific Beach), Red O (UTC area), 3rd Corner (Ocean Beach), El Jardín (Liberty Station), Coasterra (Harbor Island), Vistal (downtown San Diego), and Puesto* (La Jolla and The Headquarters, downtown San Diego).
* Puesto gets a special shout-out for its extensive by-the-bottle list and — cheers! — the Valle by-the-glass, on-tap program. Puesto's director of operations, Lucien Conner, has worked tirelessly to secure top Baja wines by the barrel. Currently on tap are Lechuza's pristine unoaked chardonnay and Amantes red blend (which, by the way, joins the Monte Xanic sauvignon blanc, on the wine list at The French Laundry). Also by the glass right now is the Casa de Piedra blanc de blanc. Pair these balanced wines with Puesto's tacos and you might never down a margarita or cerveza with Mexican food again.
Valle Food & Wine Fest
When: Oct. 5-7
Where: Various locations
Tickets: $125 (main festival); $40 to $500 (other events, VIP experiences)
Online: vallefoodandwinefest.com
October 3, 2018 – 07:21
North of Gonzaga Bay
Catavina
Hotel Don Jesus, San Felipe
San Felipe
Cedros Island
October 2, 2018 – 10:56
Gracias JMA/Arriba Ensenada
thx IRE
Other than 3rd power outage in 9 days, none related to storm, all is well in Ensenada.  Waiting for flooding, damage, road reports as of 11AM Tuesday.
thx AN
thx EL
thx Doc
gracias Edgar Lima, this is Monday evening from Ensenada looking south
Colonia Puerto Escondido, thanks SL
Valle de Guadalupe, gracias AG/Arriba Ensenada
Gracias Olivia Restaurante
October 1, 2018 – 07:51
by weather editor Tropicali Tormenta 
Hurricane Rosa started spitting a few drops of rain Sunday afternoon after 3PM in Ensenada.
Biggest highlight was the terrific smell of the rain approaching and the rainbows around the area.  Will post some rainbow highlights later.
This Monday morning sees cloudy skies and some scattered showers around the region of Northern Baja.  Apparently Mexicali was hit with electrical storms and some isolated areas had heavier rainfall.
Got a 1″ rainfall report from San Quintin mid day Monday.
San Felipe flooding reported.
Have not received reports from the storm center 100-400 miles south of Ensenada as of 7:30 this morning.  I expect some road damage on Hwy 1 as well as side roads.
My area, just south of Ensenada, may have received one tenth of an inch of rain during the light showers from 3PM until 10PM.
thx SWDLSS
thx SRP for this photo
Biggest thrill was the Punta Banda power outage from 7PM Sunday until 6PM Monday.  Power transformers and a fire on a power pole were to blame.
I'm still enduring the 2-3 power outages here without a generator.  Average power outage is approx 6-8 hours.  Candles and quiet are peaceful for a few hours.
We might see a few more sprinkles through Wednesday from the remnants of Rosa.  But, we really wish we received more rain.
September 30, 2018 – 08:08
Update: Sunday 5:20PM Ensenada radar map of very light sprinkles…
above map and Ensenada forecast from Weather Underground
by weather editor, Tropicali Tormenta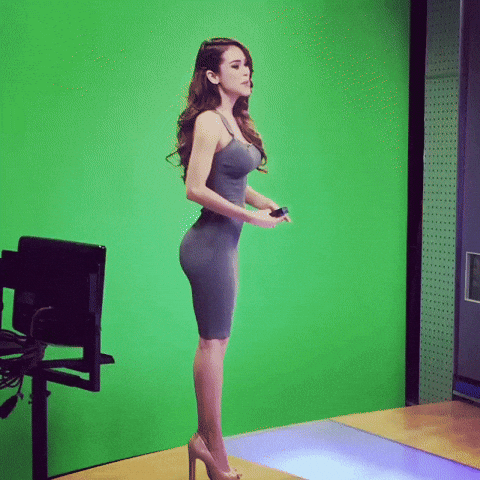 Two stages of Ensenada severe weather preparations:
a. HUNKER: Food, water, emergency power, candles, flashlights, clear patio, battery powered radio, terror
b. HUH?: You mean we're not even going to get a light rain out of this? Sniffle.
When you live in one of the easiest(boring?) climates on the planet, anything other than our ordinary 72F high/55F low temperatures is a big event.
Hurricane Rosa continues to weaken and looks like it is more of a threat to the southwest U.S. than it does to Northern Baja.  Wish we could get some rain.  But, the forecast went from 2-3 inches a few days ago to barely a few drops.
Better to prep, so keep tuned to forecast.
Now Category 1 Hurricane Rosa will continue to weaken as it tracks north, significant impacts are anticipated across the Baja California and the Desert Southwest. Torrential, flooding rain will be the most notable impact.
As of 5 a.m. PDT, Rosa is located at 23.8 N and 118.7 W, or about 355 miles southwest of Punta Eugenia, Mexico, and 550 miles south-southwest of San Felipe, Mexico. Rosa is packing top sustained winds of 85 mph and is moving steadily north at 12 mph. Rosa has a minimum central pressure of 975 mb, or 28.80 inches of mercury.
A Tropical Storm Warning is in effect for the west coast of the Baja California from Punta Abreojos to Cabo San Quintin. A Tropical Storm Watch is also in place for the east coast of the Baja California from Bahia de los Angeles to San Felipe.
Rosa will continue to undergo a weakening phase today thanks to an increasingly unfavorable upper-level environment and much cooler water along its path.  It will likely become a tropical storm by late this evening or early Monday morning as it tracks across the Baja California. Weakening of the storm will continue Tuesday and Wednesday, with Rosa likely becoming a depression or remnant low while pushing into the Southwestern U.S.
Despite rapidly weakening, Rosa will deliver a wide variety of impacts, but the most notable impact being torrential, flooding rainfall, especially in areas prone to mudslides and landslides. Rainfall accumulations of 3 to 6 inches with isolated totals up to 10 inches are anticipated across the Baja California and northwestern Sonora. Slightly lower amounts of 2 to 4 inches with up to 6 inches are likely across the Mogollon Rim of Arizona, while the remainder to the Desert Southwest, central Rockies, and Great Basin will likely measure 1 to 4 inches of new rain through early next week.
This type of rainfall will turn dry arroyos into gushing rivers and is likely to lead to areas of flash flooding. Remember, if you come across water in the road, do not attempt to cross it – it is best to "Turn Around, Don't Drown!" Flash Flood Watches remain in place across eastern California, western Arizona, southeastern Nevada, and western and central Utah. This includes Phoenix, Las Vegas and Tucson.
The storm will also generate large, dangerous swells and surf across the southwestern Mexico Coast and most of the Baja California Coast, as well as southern California this weekend. The rough surf could lead to life-threatening rip currents.
While hurricane and tropical storm landfalls are exceedingly rare in the Southwestern U.S., approximately one storm every five years typically survives as a tropical storm or depression across the border into Arizona. Remnants from tropical storms typically move into the Southwestern U.S. every year or two. They can bring as much as 10 to 20 percent of the yearly rainfall, but also produce devastating flash flooding as they produce rainfall on the order of 4 to 8 inches. The last tropical system to impact Arizona was the remnants from Hurricane Newton in 2016, which brought as much as 6.5 inches of rain.