Saturday's "transporter" thrill ride included some amazing scenery, surprising fuel efficiency and a speedy border crossing south at Tijuana.  Transported vehicle A from Reno to San Diego and vehicle B from San Diego to Ensenada.
Decided upon I-359.  Interstate 5(oh, excuse me "THEE 5" for californicators) is a horrible drive.  Ever try Bakersfield for a vacation?
Began the day just south of Reno, NV at the Bridgeport Inn.  This is a "charming"(translation = overpriced) motel with a funky bar and restaurant. Bar and restaurant were booming and all of the serving plates looked delicious, including prime rib.
It was a quiet sleep Friday night with shared bathrooms for a hallway of approx 8 guest rooms.
It was definitely basic "sheets and shower" + wifi,  my only needs for a guest room.  Had a couple of Stellas in the bar, then crashed in bed.  No a/c., no tv.  Don't need tv and glad I was at 6,643 feet above sea level for cool climate.
As I put my stuff back into my vehicle at 6AM, I smell doughnuts.  Not a doughnut fan, but where doughnuts march, a babbling brook of coffee is usually nearby.
Love small towns and their mom/pop business establishments.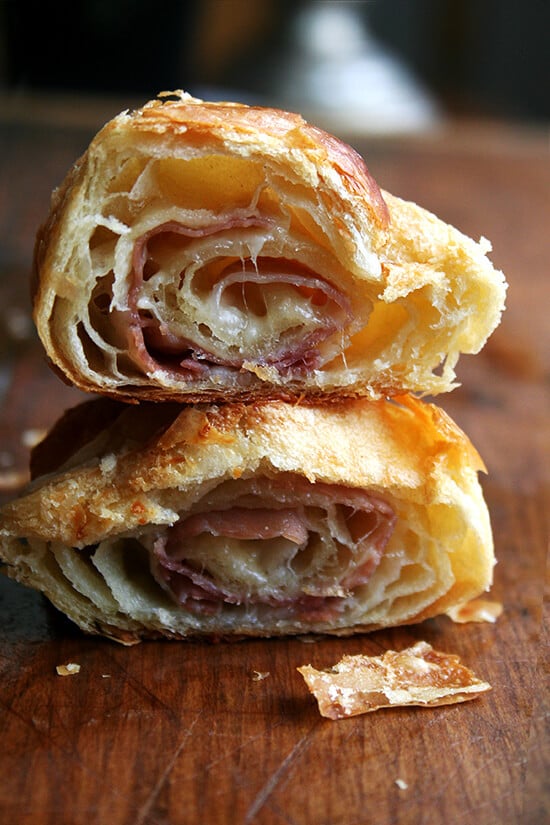 Told owner I would be interested in something, but, that I'm not a very sweet guy.  She showed me 2 trays of puffy croissants with ham and cheese.  HEAVENLY were the smells of the croissant and Blind Dog coffee as I began my trip south.
50F degrees in summertime at sunrise is a wonderful thing.
About 15 miles south of Bridgeport, I was greeted by this fun sunrise at Mono Lake.
The hills and lakes south of Reno, Yosemite and Mammoth Lakes is a fun area that I had never visited.  But, this was a pedal to metal "Transporter" day and I had little time for play.  Will return for fun in near future.
Luv seeing snow on mountains in summer.
After coming out of the pine tree paradise into the desert after Bishop, CA, had to turn my cruise control on and search for music.  The stretch from Bishop to San Bernardino is a big snooze.
Every time I am in the San Bernardino to Temecula(or versa vice) parade, where do all of these cars come from?  It is always a parking lot and I hope to not return for many years.
Great news is that the Tijuana El Chaparral border crossing south at 5PM Saturday is easy.  Only saw one vehicle pulled over for inspection.
The beach and trash were crowded at Playa La Mision. I wonder how often they haul away that huge trash dumpster on south end of beach.
Someone please tell me what is attractive about this scene at Playa La Mision?  No wonder that I am a monk.  Maybe they are all from Mexicali where it is 200F degrees.
I prefer my beaches like this one at Poco Cielo, La Mision.
Got home at 7:30PM for a 13 hour drive with only one coffee, gas, bladder stop.
My one day drive record is just over 1200 miles.  That was Parker, CO to Coeur d'Lane, ID in 2000, where I set my personal land speed record of 154mph.  Needed to verify that the 911 Targa would perform as described in the owner's manual.
Thrilled to be home.
My "Transporter" movie crew:  Thanks to "PS" for the white whale, "R" for brief relief on electrical project, "D" for quick hidden storage solution, "R" and "R" for security team, "I" for camera work and "H" and "J" for happy hour.
Special assist goes to the entire team at Lithia Subaru Reno.  These pros know how to take care of customers.
These events occurred between 6AM and midnight Saturday.  No animals(OK, a few thousand bugs were eliminated at 75MPH) were harmed during the filming of this movie.